Languages
I translate from French and from German into my mother tongue, English. My French is a second mother tongue, and my German is fluent. I have a degree in Modern and Medieval Languages (French and German).
Subject matter
history (European)
humanities (including theology)
Present and past clients include
Ginko Library (translation from French, academic theology)

Anthem Press (translation from French, popular sociology/theology)

The German History Society (translation from German, academic articles)
Bundesinstitut für Kultur und Geschichte der Deutschen im östlichen Europa (translation from German, academic history articles and books)
Published translations
From French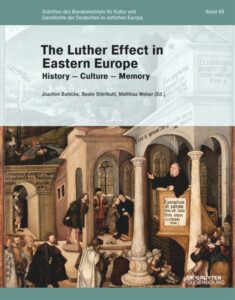 The Arab Christ, Mouchir Basile Aoun (Gingko Library, 2022)
Salaam America: South Asian Muslims in New York, Aminah Mohammed-Arif (Anthem Press, 2002)
From German
Many articles in German History journal between 2000 and 2020
The majority of the chapters in The Luther Effect in Eastern Europe, ed. Joachim Bahlke et al. (De Gruyter, 2017)
A large number of the chapters in Central and Eastern Europe after the First World War, ed. B. Olschowsky et al. (De Gruyter Oldenbourg, 2021)
Pricing
I charge per 1000 words in the original language. The price will vary according to the complexity of the text and the language.
I ask interested clients to send me a sample of the original text so that I can provide an accurate estimate of the cost of the full translation.
The translation is returned as a plain Word file. For an extra fee (to be negotiated per job) I can send a copy-edited version of the translation.
A useful tip
I find the Power Thesaurus a great help if my mind goes blank, or if I'm stuck for a particular nuance.